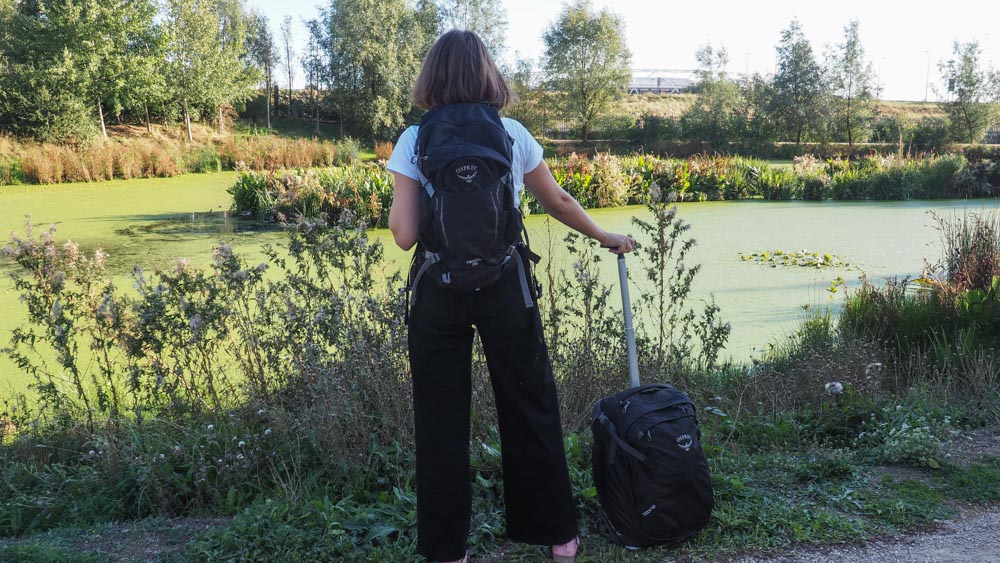 Osprey Review
A few months ago, I got an email from Osprey asking me if I wanted to try out one of their backpacks and a new carry-on bag that was yet to be released. As I'm sure you can imagine, I replied with a very enthusiastic "YES PLEASE!". I couldn't wait to get my hands on some Osprey gear and wished I had it with me on my trip to Senegal instead of my clunky old suitcase. I'd heard so many good things about Osprey from seasoned long-term and long-distance travellers.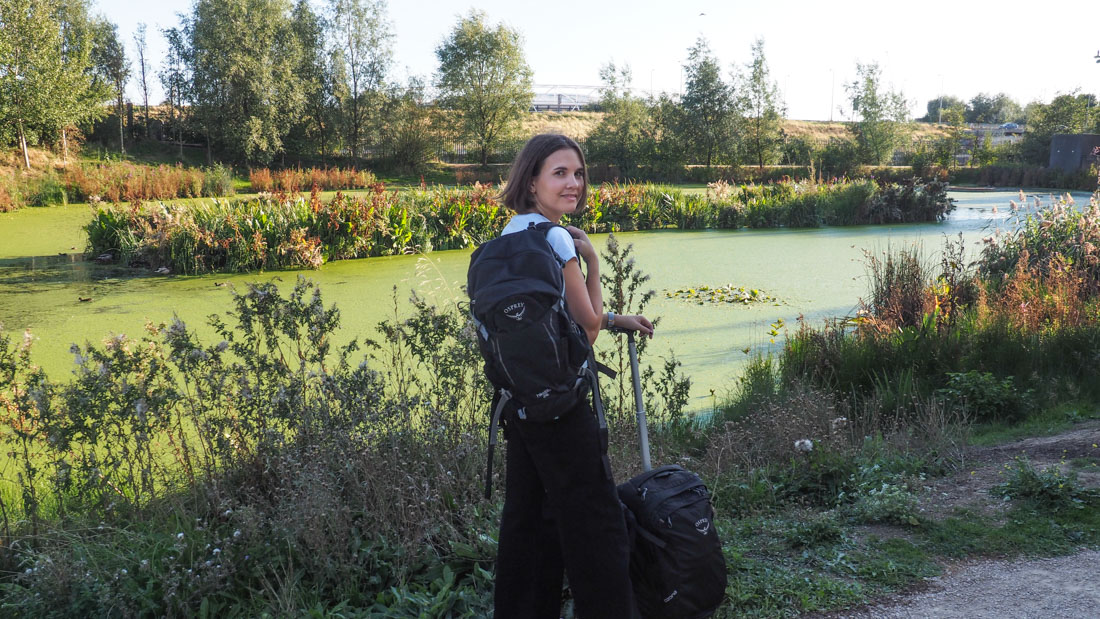 I was sent the following two items:
Hikelite 26, a small day pack that works both for hiking up a mountain and for exploring a new city.
Why I love it: it feels super comfortable and light, has a little zipped pocked at the front for your smaller items and a compartment inside which can fit either a laptop or a water reservoir. You don't get a sweaty back with the Hikelite because of its genius suspended mesh backpanel, and it comes with a raincover in case the weather gets really wet.
Ozone 36, a lightweight wheeled bag that conforms to EU carry-on luggage sizes – perfect for a city break.
Why I love it: it is SO LIGHT! At 2.12 kg it's amazing how much I can fit into this bag and still come under any hand luggage weight limit. On our recent trip to Sicily, I had frantically over-packed the Ozone and Chris still had plenty of space in his wheelie suitcase, yet mine came in much lighter! It has zipped compartments for shoes, a zipped outside pocket for small items and a large outside pocket for your magazines/books/laptop. Super handy.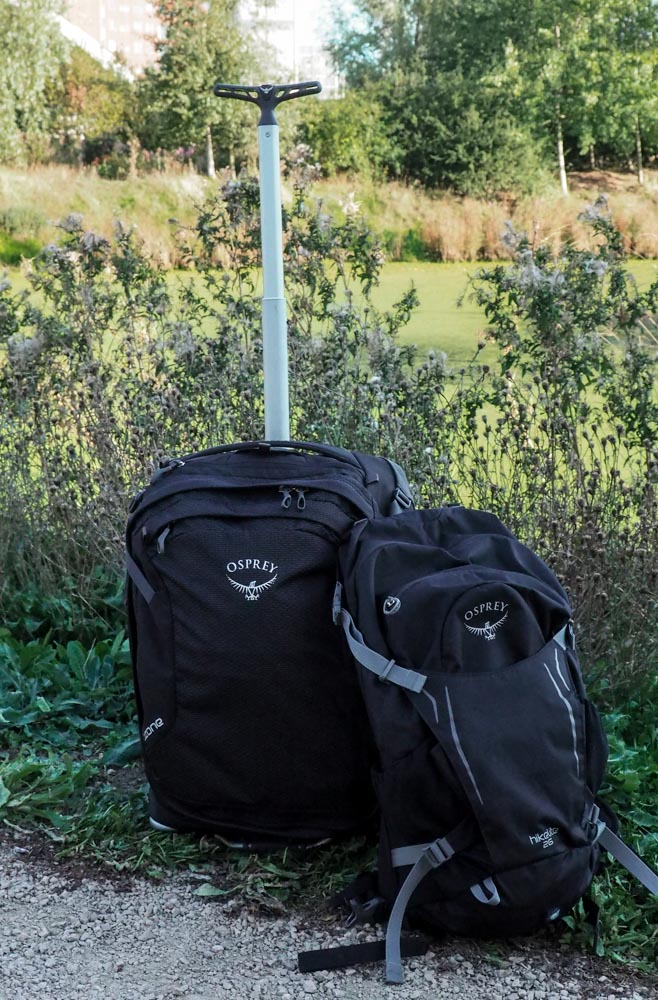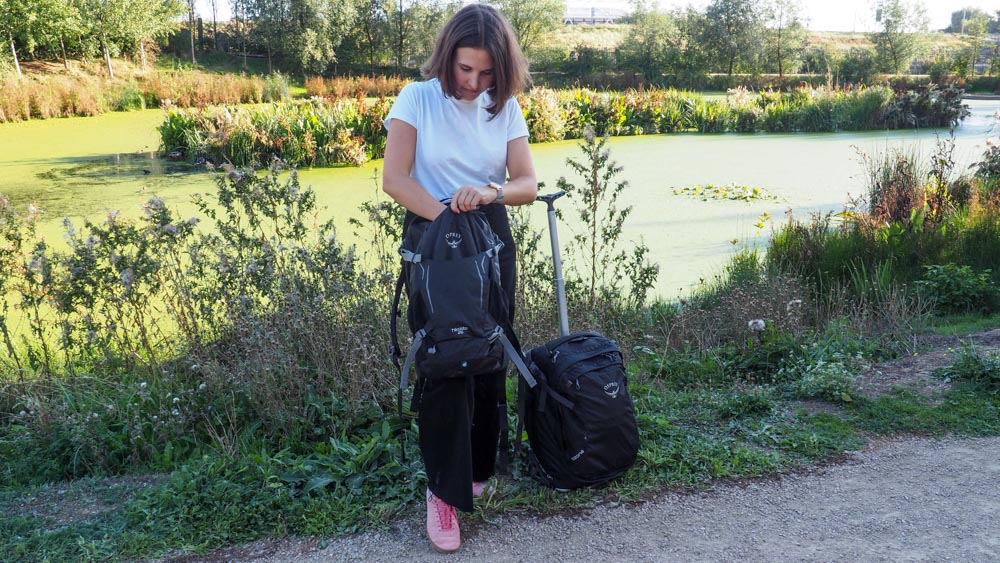 Both bags feel like really good quality. I feel like they are sturdy enough to withstand anything I will put them through on my travels. Feels great to not have to worry about getting them dirty or scratched. I know they will look and perform great even if I'm not precious about them.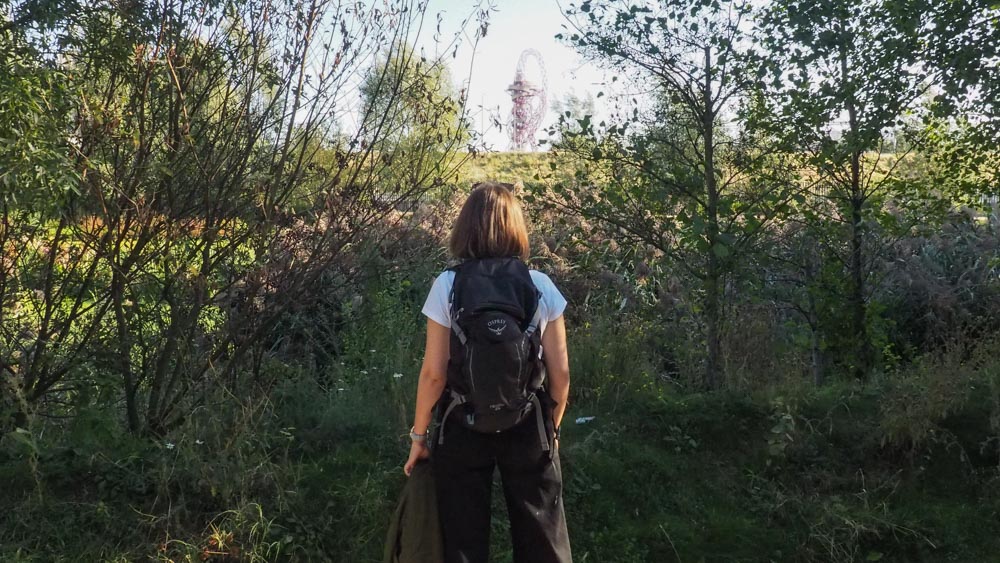 After a few months of using them on my trips (and a festival!), I am super happy with the Hikelite 26 and Ozone 36. I'd recommend them to anyone looking for durable, practical and really well constructed travel gear. There's a reason why Osprey bags are so well regarded in the travel community!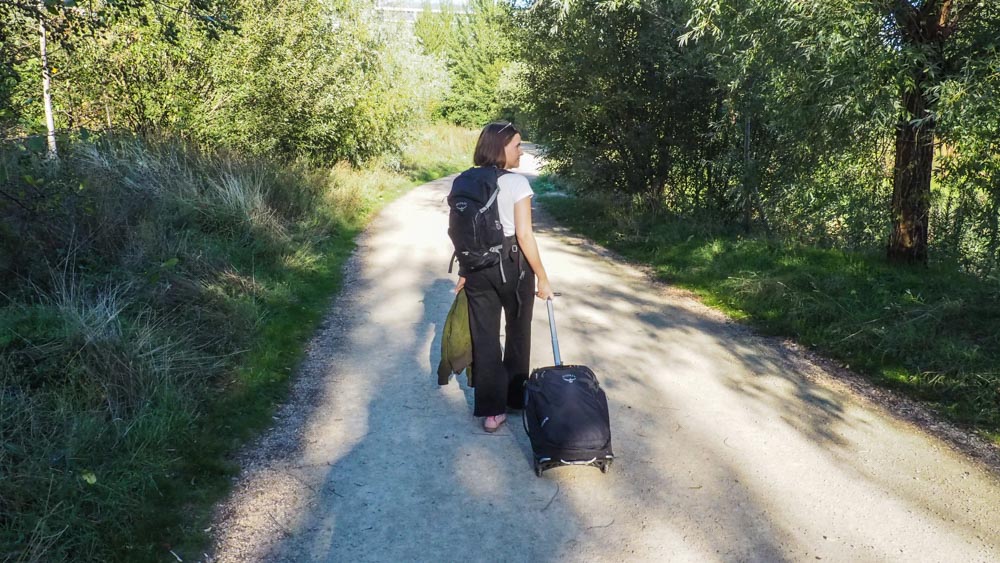 Have you tried Osprey before?
I'd love to try one of their larger backpacking backpacks next – although I'll need to book a really adventurous holiday somewhere exotic first!